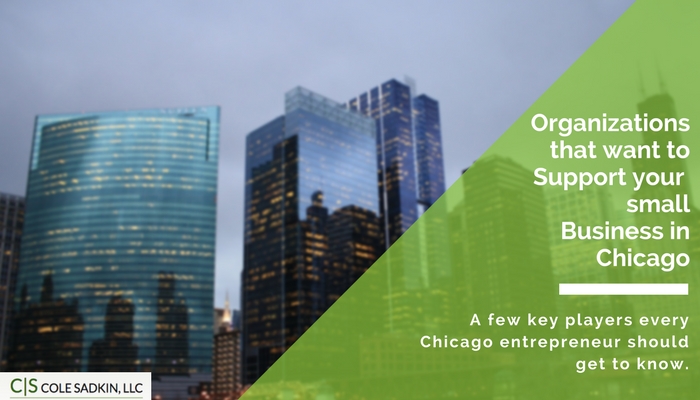 11 Feb

Organizations That Want To Support Your Small Business In Chicago

Small business owners understand that finding support, both financially and strategically, can be a challenge. Luckily, the Chicago area is filled with local resources that want to help your business grow and thrive. Here are a just a few key players every entrepreneur should get to know.

Small Business Advocacy Council

The SBAC has more than a thousand member businesses in the Chicago area, offering, workshops, networking opportunities, political advocacy and other support services. Recently, the SBAC organized a town hall to discuss the Illinois budget crisis and how it has been a threat to small businesses throughout the state. They continue to be a voice and advocate for small business owners around the city.

Your Local Chamber of Commerce

A Chamber of Commerce is devoted to helping businesses within the area it serves through promotion, business seminars and networking opportunities. The groups are typically run by local entrepreneurs, so they know first-hand the challenges small businesses owners face. Click here to find an organization near you.

City of Chicago's Small Business Center

City of Chicago's Small Business Center aims to support local businesses by providing education, relevant news and resources. Small business owners can learn about initiatives, competitions, licenses, funding opportunities, business education and fraud protection.

The Small Business Expo

The Small Business Expo is the country's largest business-to-business exposition, and the event of the year for small business owner. There's no admission fee, letting attendees experience any of the seminars, workshops and presentations from top industry experts. The 2016 Chicago expo has already taken place (the next one is April 20, 2017), but there are other opportunities throughout the year for those willing to travel. Click here for a full schedule of events.

If you are planning on starting your own business or are already in the midst of starting one, don't be afraid to ask for help! Please feel free to reach out to Cole Sadkin to discuss your business.