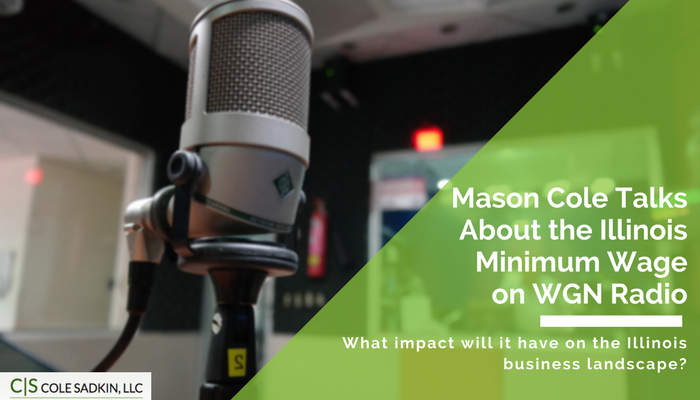 15 Jun

Mason Cole Talks About the Illinois Minimum Wage on WGN Radio!

The Wintrust Business Lunch, on WGN Radio, asked to hear Mason Cole's thoughts on the recent bill proposing a minimum wage increase in Illinois. Listen to why it may or may not be healthy to the business landscape of Illinois.

Click here to listen to the full show.