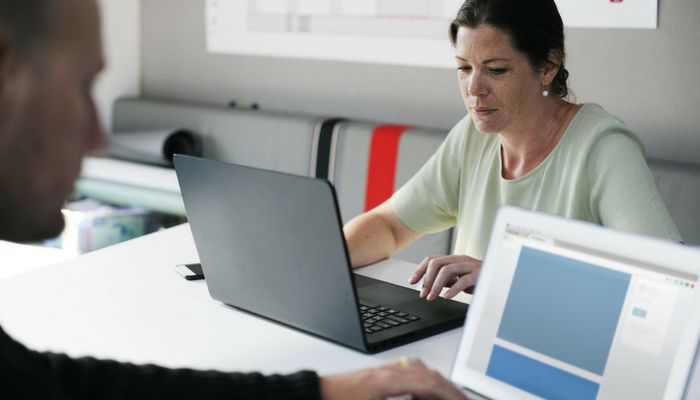 12 Jan

Take The First Steps in Ensuring HR Compliance

Compliance with local and federal human relations regulations is something every employer should make a priority. A few signed forms could make all the difference in a workplace-related lawsuit. However, small- to mid-sized businesses with only a few employees rarely have the luxury of a full-time human resources professional with the correct knowledge to fulfill these duties. In these cases, the hiring manager should begin with the following topics to ensure a business is in compliance.

Employee Handbook

The employee handbook is essential to a business, as it clearly communicates what is expected from all staff members. In addition to outlining specific policies on common issues – appearance, working hours, cell phone usage, etc. – the handbook acts as a piece of legal protection should a complication ever arise. By including such items as family medical leave policies, equal employment and non-discrimination policies and worker's compensation policies, the handbook becomes an important document both internally and externally.

Labor Laws

Becoming familiar with the Department of Labor regulations, as well as what forms and posters employers are required to display, is critical step in guaranteeing compliance. While each workplace is different, such areas as employee classification, workplace safety, overtime payment and discrimination have specific guidelines that businesses must follow on a state-by-state basis. Click here to review the current regulations for Illinois.

Record Keeping

Creating thorough and secure personnel files for each company employee is not only a good business practice, but it can greatly aide the company in the event of a wrongful termination suit. Each file should contain: the initial employment application; training records; performance reviews; employee awards or recognitions; documentation of disciplinary action; formal requests or complaints submitted by the employee; termination documents; and an exit interview. This file should be held by the human resources manager in a locked, secure environment.   

There are federal, state and local laws, rules and regulations that govern the actions of nearly every business and industry. Remaining up-to-date with the ever-changing policies can be a full-time job — especially for a small business without a human resources department. To avoid violating compliance, which can lead to fines and penalties, ask a qualified attorney to review the business to uncover any potentially unknown compliance issues.