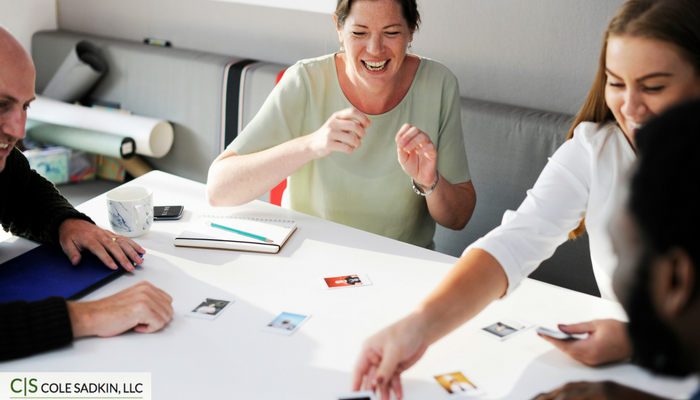 20 Oct

How to Maintain the Workforce When Buying a Business

The workforce is the lifeblood of a business. During a transfer in ownership, it is common for the staff to feel concerned and stressed about the change in leadership. The high stress can lead to unhappy employees, which can increase turnover rates and lower productivity. Since the employees have such an impact on the overall productivity of the company, investing in them should be a top priority.

Acquisition Announcement

News that a company is being acquired can cause unnecessary stress on employees and middle management. It is recommended to only include corporate leaders who have been fully briefed in the initial stages of the transition. These essential managers will play the necessary role of catching up the new owner with all of the current processes, operations and the general structure of the business. Once it is time for the internal announcement, hold a meeting to state expectations of the employees, where the company will be heading and offer a direct, open line of communication. The goal is to calm any fears the staff may have, so make sure their concerns and questions are heard and addressed. As an insurance policy, consider requiring essential employees to sign noncompete and nondisclosure agreements to avoid losing staff who play an important role within the business.

Employee Happiness and Productivity

The key to maintaining the health and upward trajectory of the investment is to retain the employees and keep them happy. Change can be scary, so new owners should avoid sweeping alterations to long-time processes and procedures. Begin by making necessary changes to portions of the business that do not directly impact the bottom line. This typically involves more internal avenues such as marketing or human resources. It also helps to ensure the staff that their terms of employment will not be touched. If changes must be made to their contracts, ensure there is maximum clarity as to why they were adjusted to avoid disputes and potential lawsuits.

Incentive Programs

Leadership changes create a high amount of uncertainty among employees, which can lead some to seek other employment opportunities. This can be a huge blow to the investment, as the staff is a key contributor to the success of the company. Creating a short- and long-term incentive program will help hold the workforce in place until the business resumes its rhythm. Since the staff is essential to the ongoing health of the company, erre on the generous side for retention bonuses, as it will be more expensive in the long run to hire new employees.

Winning over the trust and loyalty of the employees should be a top priority when acquiring a new business. Place a heavy emphasis on understanding the inner workings of the newly purchased company and its workforce. The transition period is difficult, so take extra steps to ensure it is as smooth as possible and the rewards will follow.